When our team huddles, we combine many years of leadership, knowledge, and experience. We bring this expertise on the field with us and pull from it to support our clients.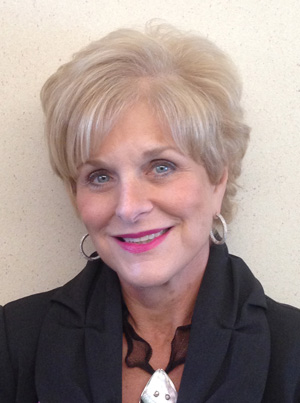 Lanie Cook - Senior Marketing Executive
After graduating from Emory University, Lanie's first endeavor was teaching high school German and French.  Soon however, her love of college athletics drove her to a distinctly different pursuit.  Her first entree into college sports was in 1980 when she brought a revolutionary idea to the conferences:  sew a patch onto uniforms to increase recognition for the conference.  Though the idea didn't take hold immediately, it's now a staple on all uniforms and jerseys.  Lanie has continued to be a visionary, bringing cutting edge concepts to the continuously evolving college sports market.  She was instrumental in adding more useful gifts and electronics to the typical awards and the first to develop online gift suites for the Student-Athletes.  Lanie is quite the expert in the sports promotional marketing and recognition world and thus serves as a role model for the entire GoldnerSports team.
Sport Lanie is most like: Golf because she considers herself a "straight shooter".
Sports Quote of Choice: "The spirit, the will to win and the will to excel — these are the things what will endure and these are the qualities that are so much more important than any of the events themselves."  ~ Vince Lombardi
If she could interview someone in the sports world, who would it be and why: Michael Jordan because in her eyes "he defined a champion"!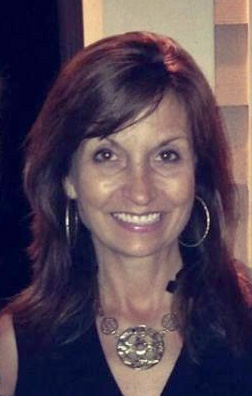 Janice Lewis - Marketing Account Manager

Janice has been with Goldner Associates for 19 years.  She hales from Durham, North Carolina, went to school at UNC Wilmington, and resides in Raleigh to this day. Janice has built up a solid clientele in the promotional marketing and recognition industry by doing whatever it takes to get the job done.  She has managed multiple online programs and corporate websites and is currently partnering with her teammates to work with the ACC and Duke University.  Her likes are tennis, traveling, college basketball, and the Cleveland Cavaliers. She describes herself like the game of tennis: "Love the strategy and like a doubles partner."
Favorite Sports Quote: "If what you did yesterday still looks big today, you haven't done much today."  Coach K
Awesome fact:  Janice has been a volunteer at Duke basketball games, and now football, for 23 years.  She works for an organization called All American Athletic Association and 100% of proceeds goes to charity for working the games.  Coach K honored this organization 2 years ago and gave each person a signed autographed basketball.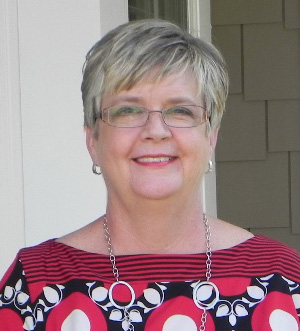 Judy Matheny - Marketing Associate

With a promotional marketing and recognition career starting in 1988, Judy knows her stuff! Partnering with Lanie Cook for 20 years, Judy has been the foundation of the recognition operation at GoldnerSports, and is instrumental in leading the way for the other inside team members. With her passion for service, Judy is one of the central day-to-day points of contact for customer care, ensuring that all orders are taken care of and arrive on time every time.
Guilty Pleasure: Pepperoni Pizza with lots of cheese!
Favorite Sports Quote: "If you can't outplay them, outwork them."  Ben Hogan
Robynn Proctor - Marketing Associate
Robynn Proctor is a seasoned, administrative services professional who is pleased to contribute to the Goldner Associates team.  Raised in greater Nashville, Robynn processes orders for promotional products, creates vector artwork for graphic imprint, and troubleshoots service issues to deliver unflagging client satisfaction.  Prior to joining Goldner, Robynn rose to a Director-level position in Michigan where she pioneered company workflows and codified corporate best practices in an inaugural Policy and Procedure Manual.  Robynn believes in remaining flexible and versatile to meet team objectives in support of client service needs.  In her off-hours, Robynn enjoys the fall colors and spring flowers with her extended family here in Middle Tennessee.
Favorite Sports Quote: "It's the little details that are vital.  Little things make big things happen."    John Wooden
Nathan Potter – IT Manager

Nathan has been a valuable member of our operations team since 2007 after earning his degree from Belmont University. He was named IT Manager of Goldner Associates in 2014 and currently resides in Lexington, Kentucky.  An ecommerce expert, Nathan has developed and grown our online recognition sites and ecommerce capabilities and is heavily involved in all areas of the GoldnerSports team.  Nathan has also integrated our web sites into our main system meaning the work flows smoothly and seamlessly. Nathan will coordinate with you and the GoldnerSports team to deliver a winning online solution.
Favorite Movie Quote:  "Roads? Where we're going, we don't need roads." ~ Back to the Future
What you won't find Nathan without?  His iPhone, of course! For recreation, you'll also find Nathan with his kids and family or playing volleyball.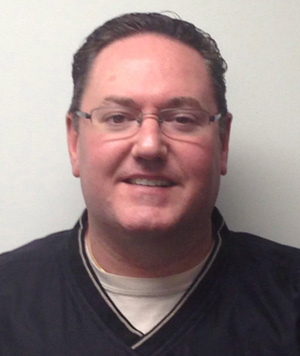 Michael Barber – Programs Manager
Before joining Goldner Associates, Michael spent three years working in the music industry and four years as manager of a retail golf outlet. Michael joined Goldner Associates in October 1999 as a customer service and order entry associate in the Programs department. As the department grew, so did Michael's responsibilities, and in December 2005, he was named manager of the Programs department.
Favorite Sports Quote: "I have a tip that can take five strokes off anyone's golf game: it's called an eraser."    Arnold Palmer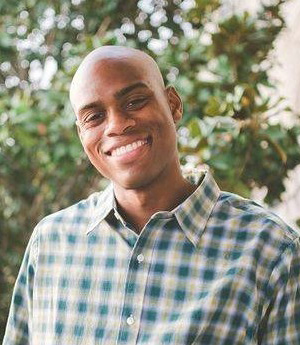 Omari Booker – Event Coordinator
Omari Booker played high school and college Basketball before graduating from Tennessee State University with a B.S. in Graphic Design.  He has a background in customer service and is now a professional artist as well as the event coordinator at GoldnerSports.
Favorite Sports Quote: "How do you go from where you are to where you want to be?  I think you have to have an enthusiasm for life.  You have to have a dream, a goal.  And you have to be willing to work for it."  Jim Valvano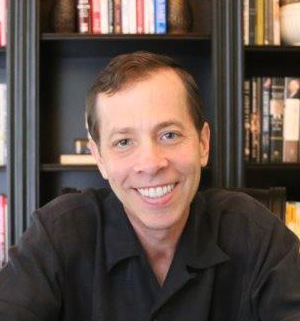 Mitch Emoff – Executive Vice President
Imported from Dayton, Ohio, Mitch joined the promotional marketing and recognition world 30 years ago. Never a dull moment for Mitch, he compares himself to the sport of soccer – always on the move! Mitch holds the top operational responsibility for Goldner and was the driving force in bringing a leading online recognition platform when he joined the team in 2006 as Executive Vice President.
Mitch served as President and Regional Council representative for Ohio/Kentucky/Indiana in the early 1990's. Mitch also served in 2002 and 2003 as President of PeerNet, a leading industry distributor networking group. He has been a featured columnist for the Counselor magazine and frequently conducts training sessions at Advertising Specialty Institute (ASI) on industry best practices.
Favorite Sport: While tennis is his sport of choice now, he did play basketball in high school. At 5'7", he did not quite fit the traditional stats but did not let that stop him from dribbling under his opponents!  Where there is a will, there is a way!
If he could interview someone in the sports world, who would it be and why? "Bobby Knight. As rough as he is, I admire the way he holds fast to his principles."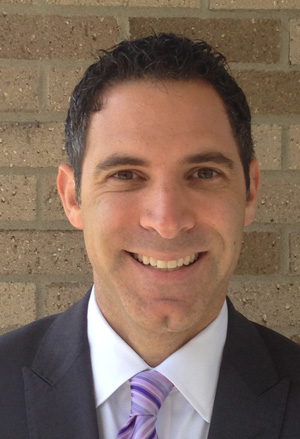 Andy Straus – President

After graduating from Tulane University and having a successful career in public accounting, Andy entered the promotional marketing and recognition industry in 1998 with supplier Howard Miller. He then joined Goldner Associates, his family business, in 2002 and became president of the company in 2005.
Andy plays an active role in the promotional products industry, previously serving as the Treasurer of PeerNet, one of the largest buying entities in the industry.  He is also on the Promotional Products Association of the Mid-South (PPAMS) board and was also an advisory board member for the Advertising Specialty Institute (ASI).
Andy is very hands on in the company and will work with the team and our vendor partners to ensure that we are exceeding your expectations.
Hobbies: Skiing – you name it; he likes it ….from snow to water!  He also loves watching his kids play soccer.
Best way to win Andy over: His guilty pleasure is anything sweet, so bring on the brownies!
Favorite Sports Quote: "It ain't over til it's over."  Yogi Berra